Functional Movement Screen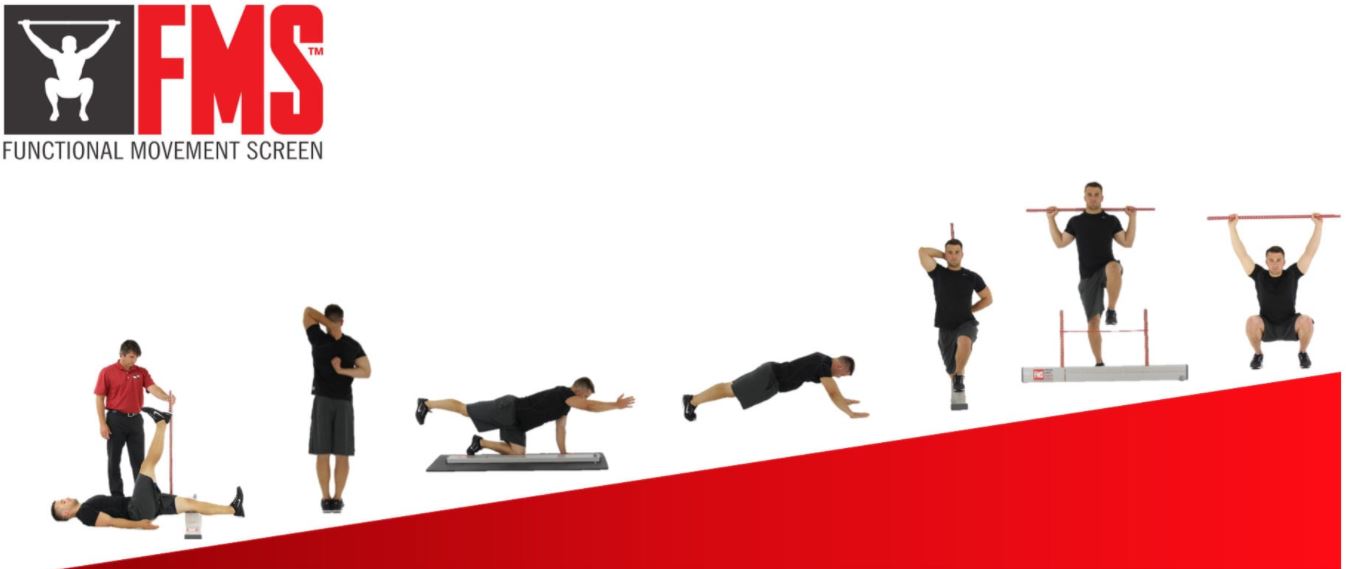 The Functional Movement Screen (FMS) is included when you pay for your first two training sessions. I use this as to get a baseline assessment of how you move, what exercises will be safe for you, and what our movement priorities are.
If you would like to get an FMS done independently of personal training, I provide the screen for $100. That price includes 6 weeks of access to the FMS app that guides you through the recommended corrective exercises. You can use these corrective exercises as a 15-minute warm-up to your regular exercise, or perform them on their own.
The Functional Movement Screen tests seven fundamental movement patterns. The process provides a reliable baseline for actionable and effective steps – corrective exercise – to improve your performance and recovery.
Higher FMS scores are also associated with lower incidence of injury. When you move better you can train at a higher level, return to activity faster post-rehab, and enjoy a higher quality of life. The Functional Movement Screen can be adapted to ANYONE.
I also use information from the Fusionetics Movement Efficiency Test and the National Academy of Sports Medicine (NASM) Corrective Exercise Specialist (CES) protocols.
Contact me to get started